luxury classic collection
Make a luxury statement in your Living room or entrance area with the elegant and classic Escape Sideboard. Visit our showroom to see stunning range of wooden finishings and decor elements. 100% handmade solid wood. Brass or chrome decor details are available. Available with wooden or marble top. 2 drawers storage.
Size in cm: 130*55*89 Height 
LUXURY classic collection
London sideboard is part of London Collection, which  has been designed with timeless style in mind will be a fine addition luxury classic interior.
This sideboard can be accompanied by London buffet with the bigger sizes. Different wooden finishings and colours are available. You ca choose silver, golden or brass decor elements.
100*% handmade with solid wood.
Standard Size in cm: 106*54*95 Height
Modern style Frame Sideboard has a 4 drawers, available in wide range of wooden finishings and colours. 
Standard size in cm: 140*35*82 Height.
Custom made sizes are available upon request.
LUXURY art deco COLLECTION
LUXURY CLASSIC COLLECTION
LUXURY classic collection
 This timeless design is the fine addition to our luxury classic collection.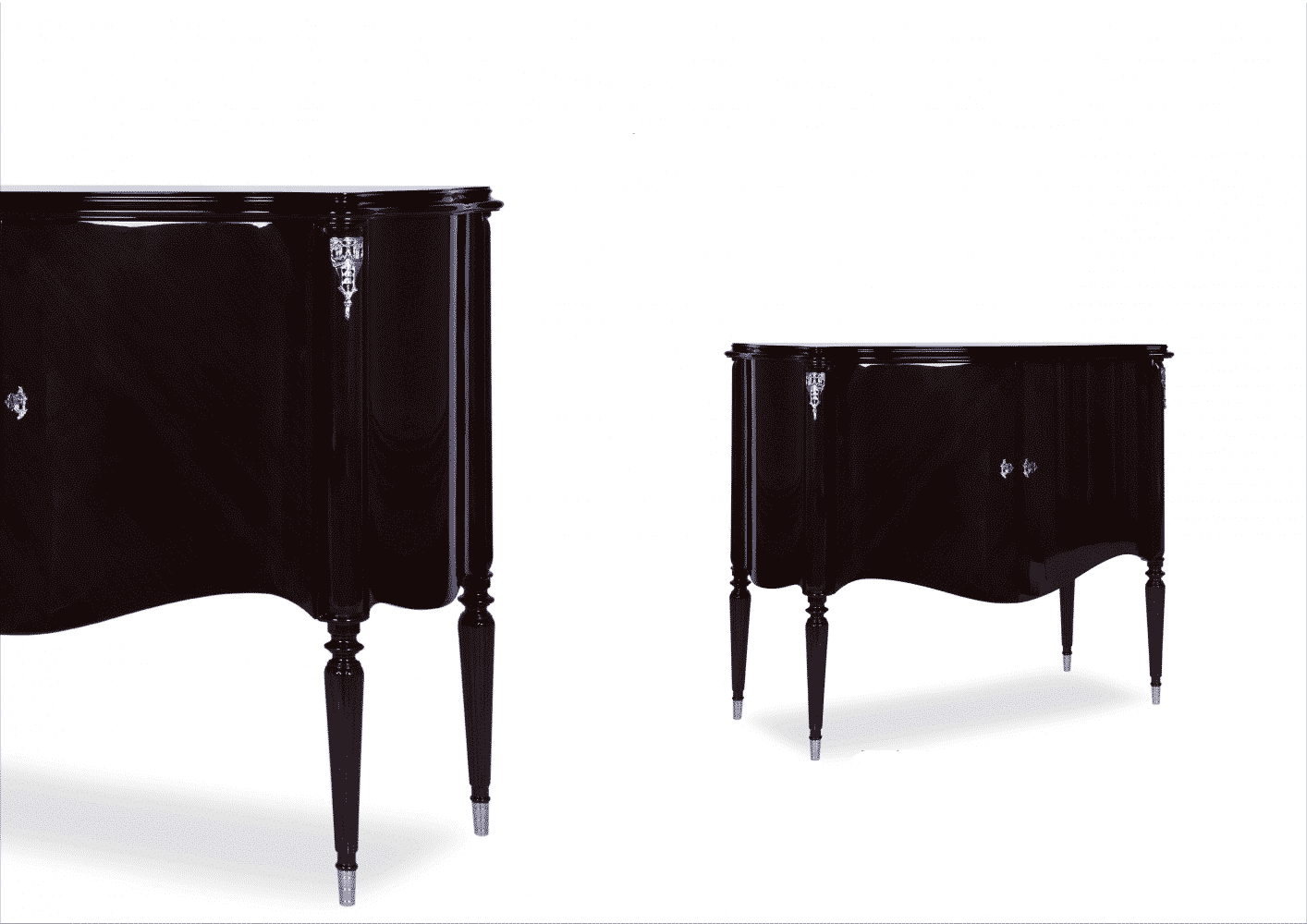 Furnish your home with our stunning solid wood and veneered sideboards. Our designer sideboards made in Europe with highest quality standards. Choose from natural or dark wood, grey, white, cream, & even blue painted. All our sideboards are handmade with 100% solid wood, select your decor elements as a brass, chrome, golden leaf and natural marble.
15-31 Wellesley street, Auckland
If you want to truly step up the sophistication factor of your lounge and entryway, consider getting a sideboard to decorate under a mirror or light. A narrow table that can be situated against the wall will take up minimal space. It will look wonderful in any hall or fill an empty wall. It can be used for lamps, candles, or other small décor to add to the ambience of a lounge suite.
These sideboards come in many colours, shapes, and sizes. Our collections include classic, modern, art deco, and contemporary. No matter what style suits your taste, we offer many sideboards in a range of colours and patterns for any singular design. The best way to decide which will blend in best is to see everything we offer in our showroom.