Dressing Tables, Make up desks
and Bedroom Vanities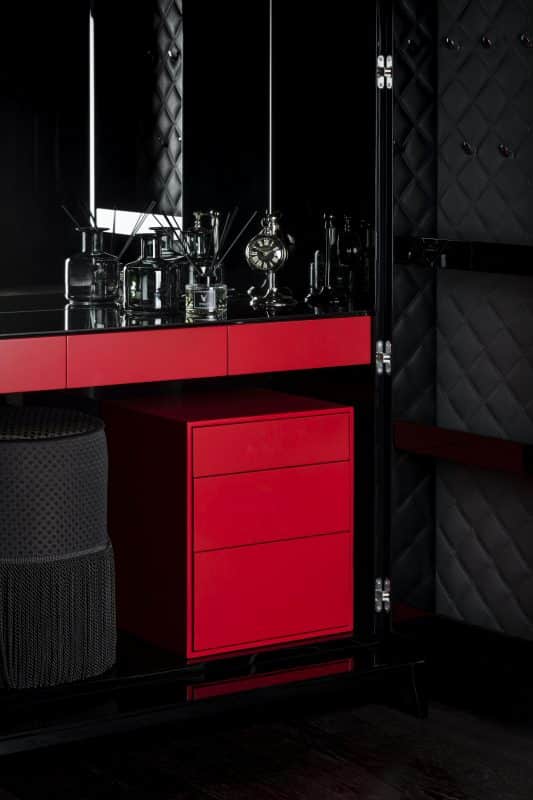 Our fine selection of makeup and dressing tables will give your bedroom that special touch. Browse through a wide range of exquisite makeup vanities with delicate and feminine features, customized to suit your room decor and style. We offer various sizes – ranging from small and neat designs to fit even the tiniest bedrooms to exuberant and sophisticated multi-drawer designs that allow for storage of diverse makeup and beauty accessories. A luxury dressing table has always been an essential piece in any sophisticated bedroom. Our elegant makeup desks are with drawers to keep perfumes and cosmetics paired with mirror and ottoman to seat.
At Delux Interiors we have a stunning selection of designer dressing tables to suit all tastes and styles. From the most modern minimalist style luxury classic, you can easily find the perfect dressing table for your bedroom, or even bathroom.